I have a great small group! I've talked about them
before
but I just love them. Our wise leaders are taking us through the whole Bible in looking at the Mission of God. Which I'm so excited about because I love that particular topic!
Last night we were talking about how God reveals Himself and His mission through the first 12 chapters of Genesis. Super awesome stuff.
From the beginning God has been concerned about inviting people into His mission. He chooses to use Adam and Eve to fill the earth and now invites us into the redemption of the Earth.
So in Genesis 11 we're at a place where God has commanded his people to "become fruitful and increase in number; multiply the earth and increase upon it" (
Gen 9:7
, right after the flood) and the nations are in the process of spreading.
And yet we find a problem. They stop.
As they're moving eastward (following the commandment of God) they become distracted and decide to settle there. They decide to build a tower to the heavens. Probably it looked a lot like this: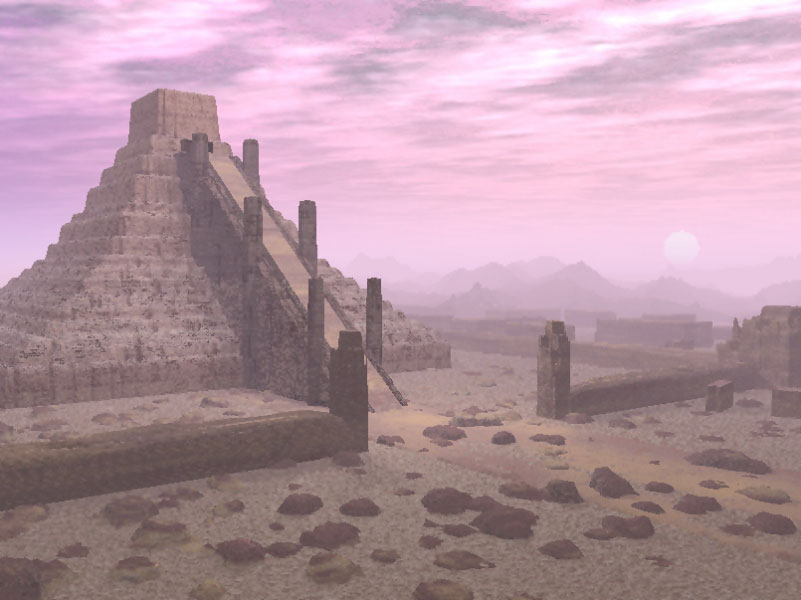 That friends is a ziggurat. My high school World History teacher would be proud I remembered that. But I digress.
So here they are right in the middle of the mission that God gave them and they just stop. Why? Pride. Ultimately it came down to the fact that they thought they could do societal life better than the way God wanted.
So what happens? God comes in and takes over. Just like the wisdom of Solomon says:
Many are the plans in a man's heart, but it is the Lord's purpose that prevails (Prov 19:21)
God messes up their language so they can no longer understand each other. This is the beginning of distinct languages through out the world. This will force the families to scatter, like God wanted, rather than stay together like they had planned.
God's grace seems to be missing. And yet it is here. The grace of discipline, of prevention, of purpose. God's ways are always right. Even if we mess up on the first try.
The grace of God is preventing them from again clinging together and avoiding God's command to go to the ends of the earth. God's grace is confusing their languages so that they will live in obedience to the command. Often times God's grace looks a lot like punishment.
Just like the grace in the Garden of Eden. God exiles Adam and Eve so that they won't live forever in a sinful state.
God's way always prevails. God's grace is that he'll work things out in the way He planned. God's grace, even when it looks like punishment, is that He is God and we are not.
Linking up with:
On Your Heart
,
Finding Heaven
PS. Do you know about the
Uniquely Made Conference
yet? Read all about it and how you can enter to win a Kindle Fire
here
!